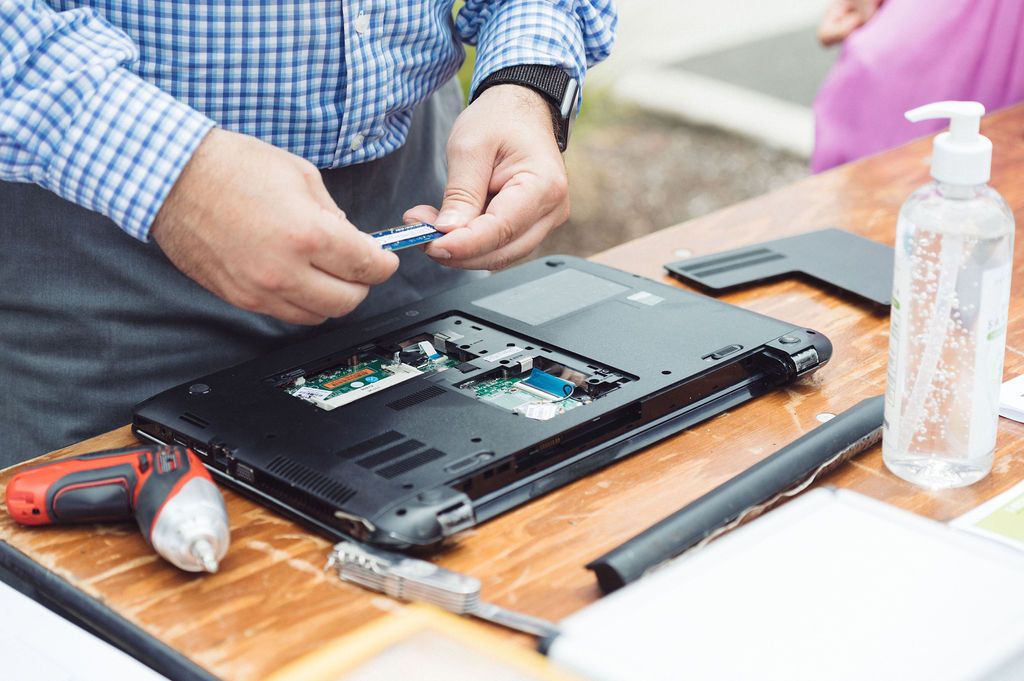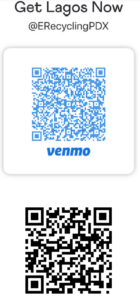 Thank you for being willing to donate to the up and coming E-Recycling PDX event this year, so we can have the opportunity to SAFELY refurbish your old electronics and get them donated to our local non-profits Recipients. Please note – The ONLY items we refurbish and donate are working laptops, working tablets and working cellphones at our next event at Rose Haven on August 26th from 10am – 4p – more details HERE.  However, we will have recycling bins at the event from Green Century Electronics Recycling, and the following items below can also be dropped off an recycled.  Depending on the item, there's occasionally a small GCER fee.  It averages $40 in supplies per item. Thank you!
ALL MATERIAL are ACCEPTED FREE OF CHARGE IN-WORKING OR NON-WORKING CONDITION
● 

Cell Phones (with or without batteries and cords)  & Laptops  #1 event donations we're seeking!!
●Computers
● TV & Monitors (all types)
● Hard drives (Secure Data Destruction Provided)
● Misc. Computer Components (floppy drives, Printed Circuit Boards (PCB), etc.)
● Cords/Wires/Chargers/Power strips
● Servers/Switches
● Routers/Hubs/Modems
● Networking Devices
● Communications Equipment
● POS (Point of Sale equip)
● Printers/Scanners – Ink must be removed
● Fax/Copiers
● Keyboards/Mice
● Misc. Office Machines
● Misc. Electronics
● VCRs, DVD Players
● Cable & Satellite Equipment
● Testing Equipment
● Stereo/Audio Components
● PDAs, Handheld Games
● Cameras
● Telephones
● Returned or Unwanted Products
● Gaming Consoles/Systems
● UPS (uninterruptible power supply) and other Lead Acid Batteries
● Small Appliances (which include, microwaves, toasters, blenders, etc.)
● Electric Power Tools
● Laptop Batteries, Cell Phone Batteries, Li-on batteries
● Ferrous & Non-Ferrous Metals
● Air Conditioners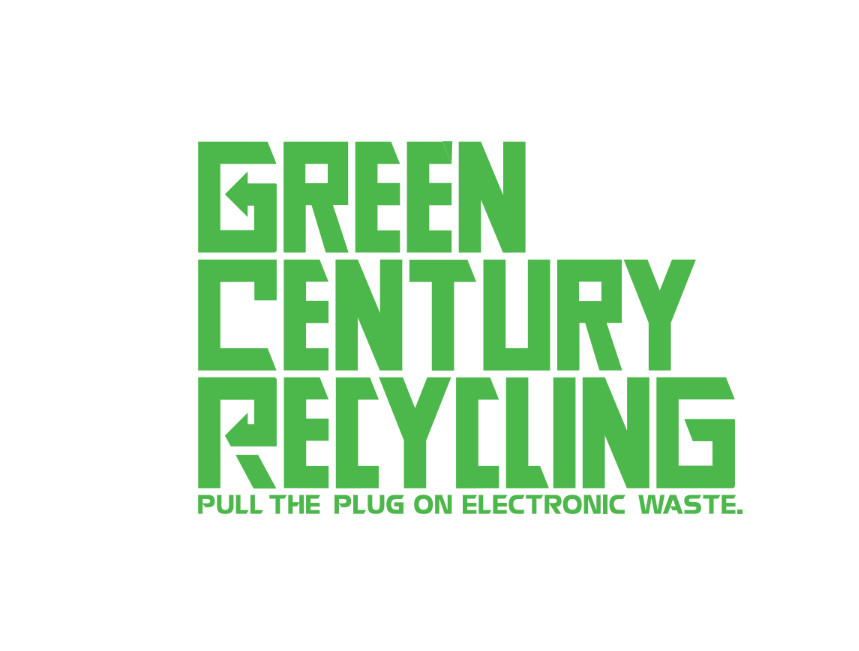 Contact Green Century Recycling directly recycle the following below and all else besides laptops and cellphones.  Some donations may incur a fee. 
● Ink/Toner Cartridges
● Media (CD, DVD, floppy, VHS, Cassette, tapes)
● Household size batteries (AA, AAA, C, D, 9V, button cell, etc.)
● Ni-CD & Ni-MH batteries, all types/configurations
● Fluorescent Tubes and lamps (All types)
● Electronic & Magnetic Ballasts (Non-PCB only. Must be post 1978)
● Capacitors
● Bare Tube CRT
● PV Panels w/ frame