Happy to announce the 2nd Annual E-Recycling PDX Event at Lexicon Solutions this was a true success!  We received 5-6x the amount of usable electronic donations be refurbished and donated to: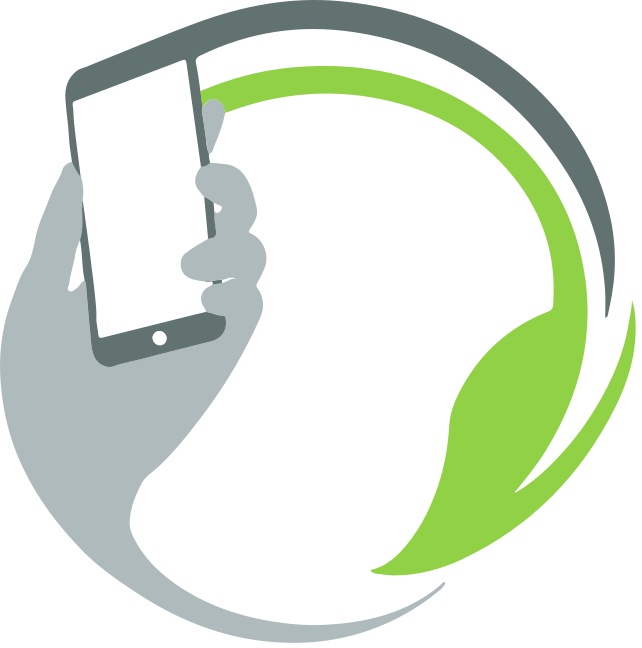 Both Strategic IT and Get Lagos Now come together yearly to host an the E-Recycling PDX Event with sponsoring companies and organizations, with the purpose of fulfilling a core passion – to help give back to those in need through quality electronic donations.
Donations Questions – Contact Michelle at Michelle@GetLagosNow.com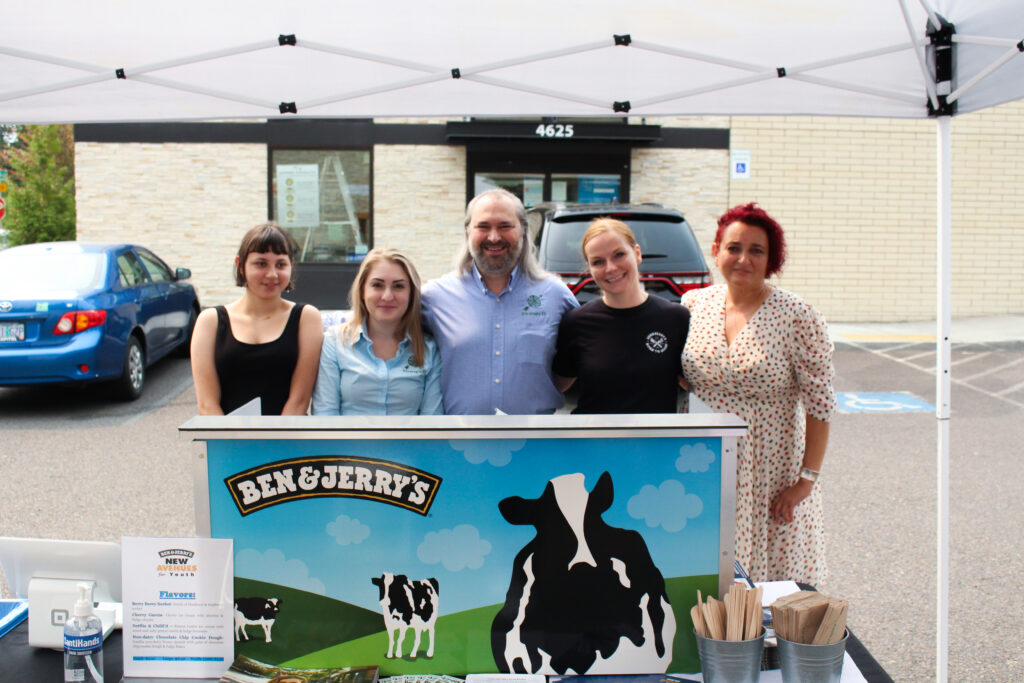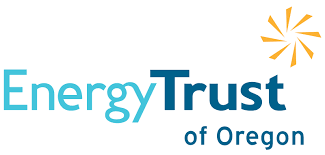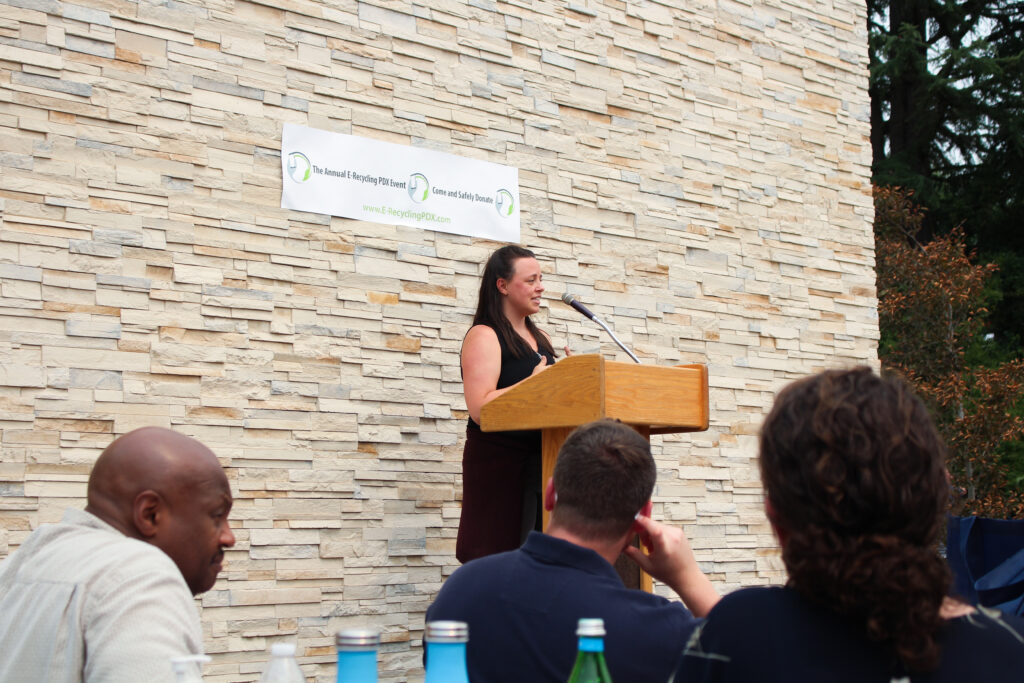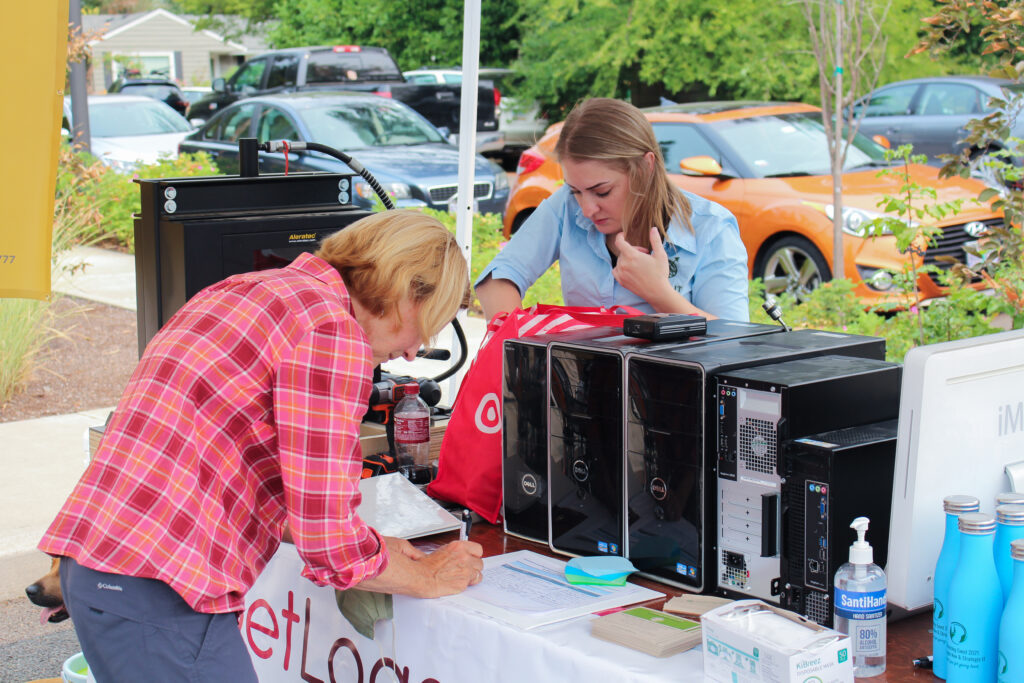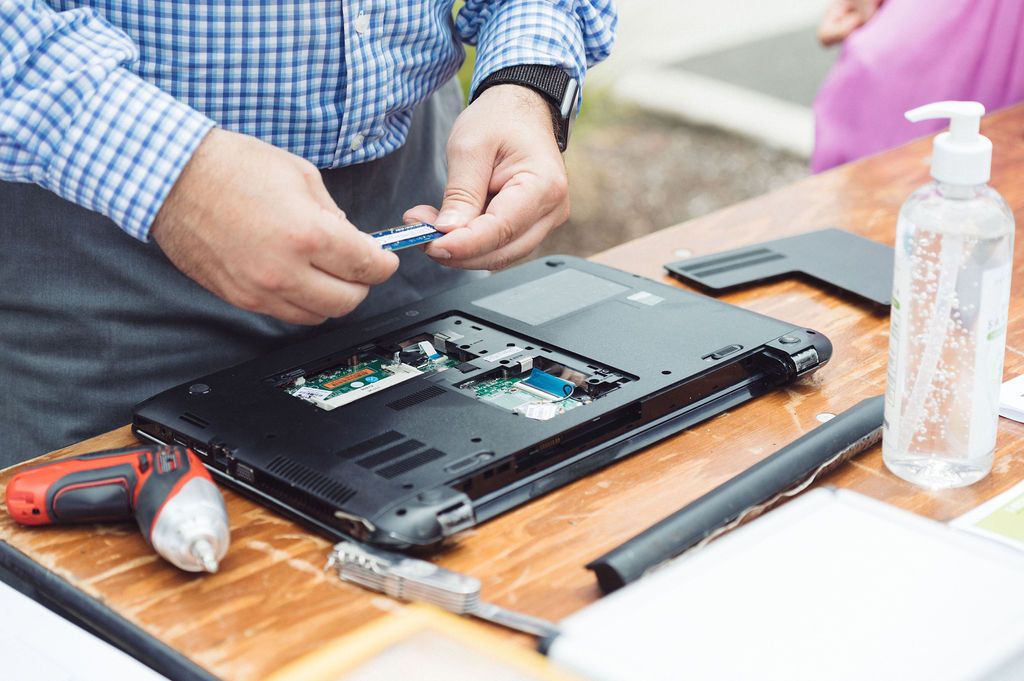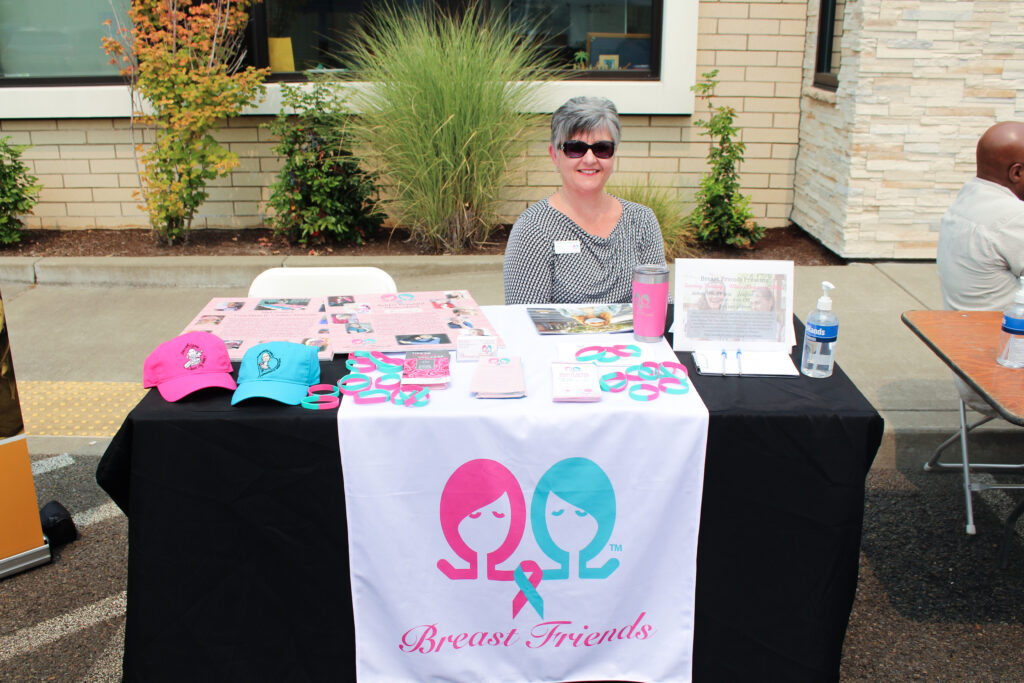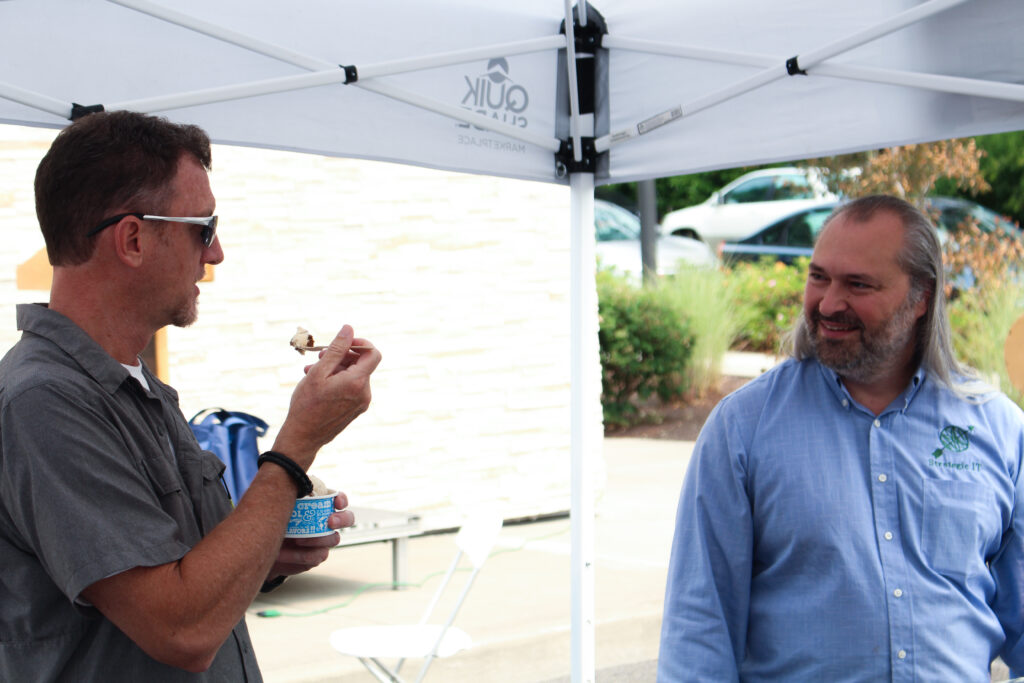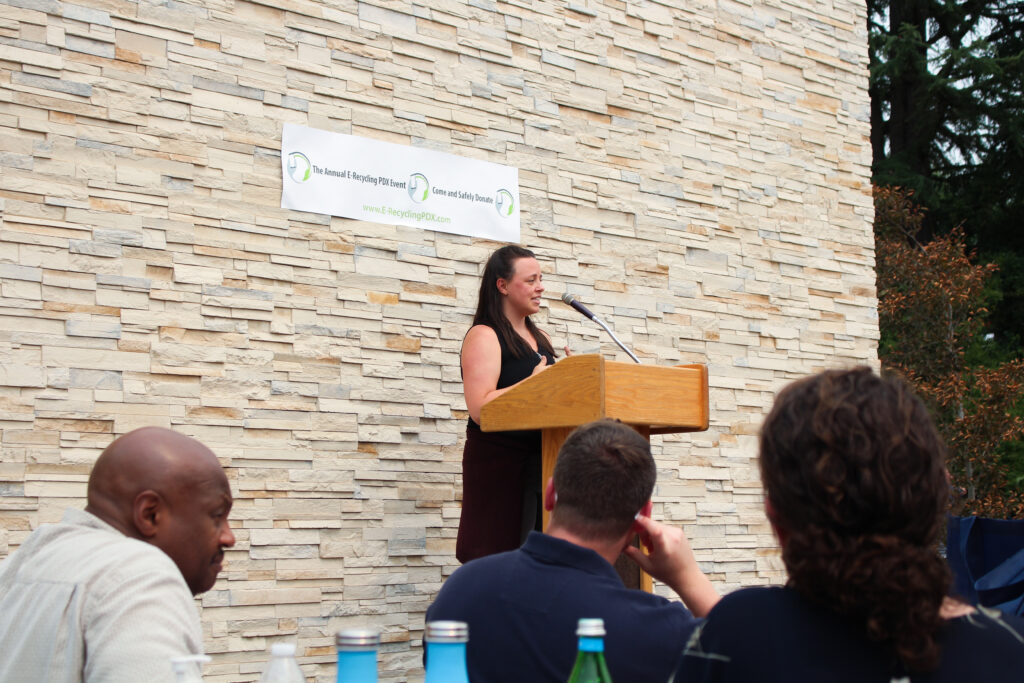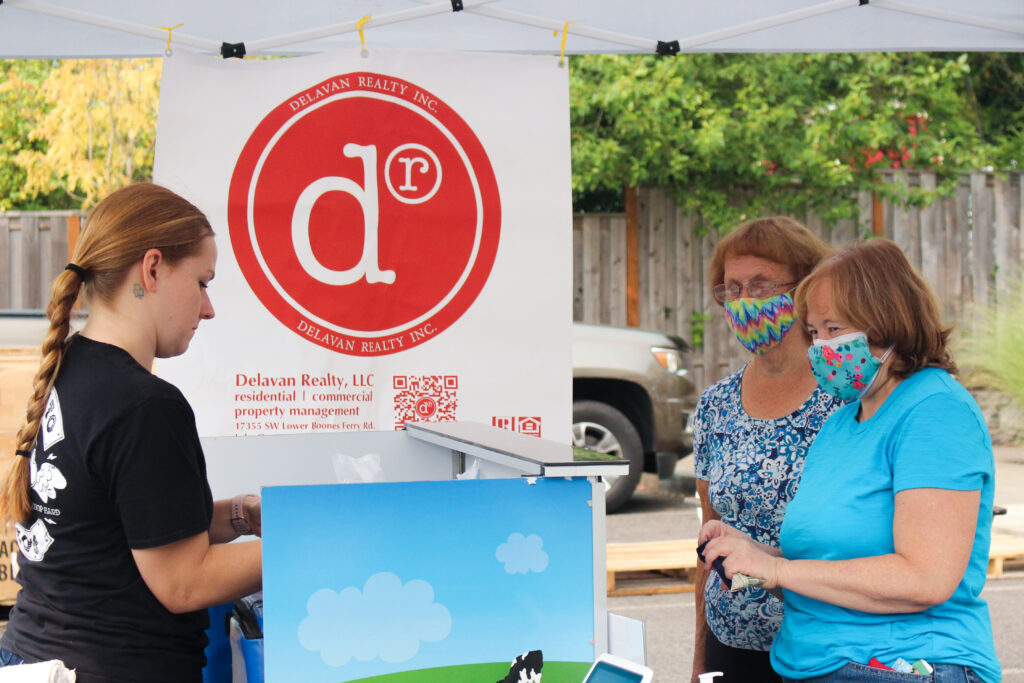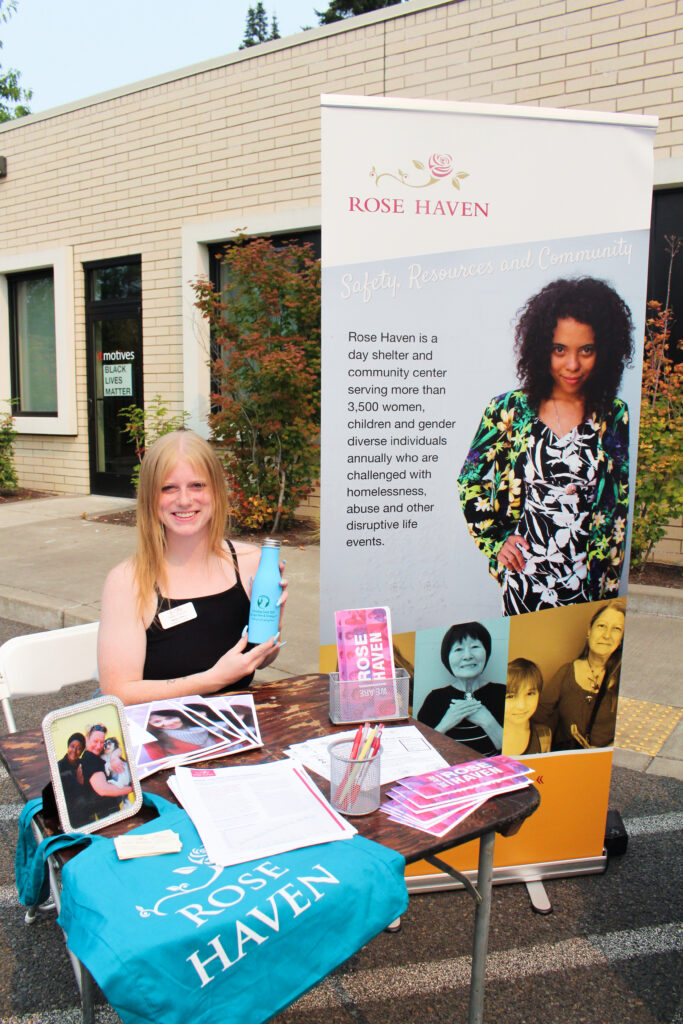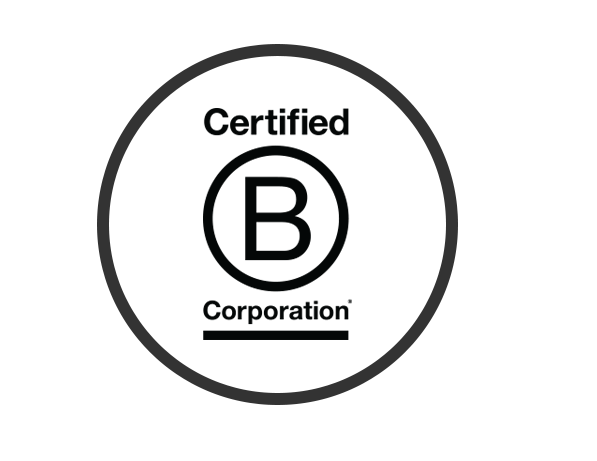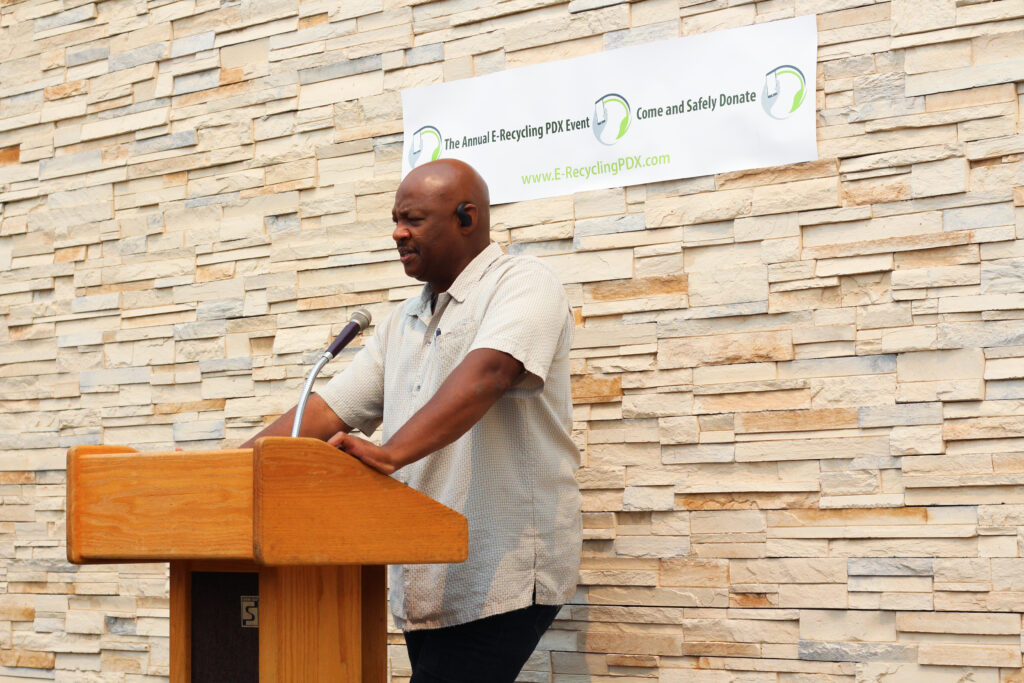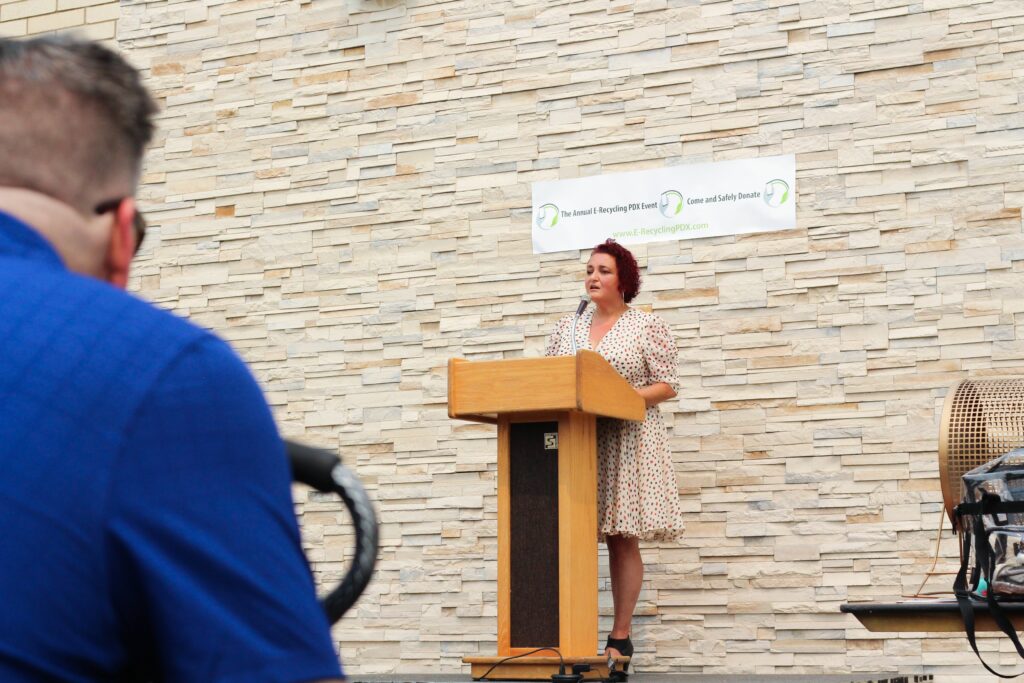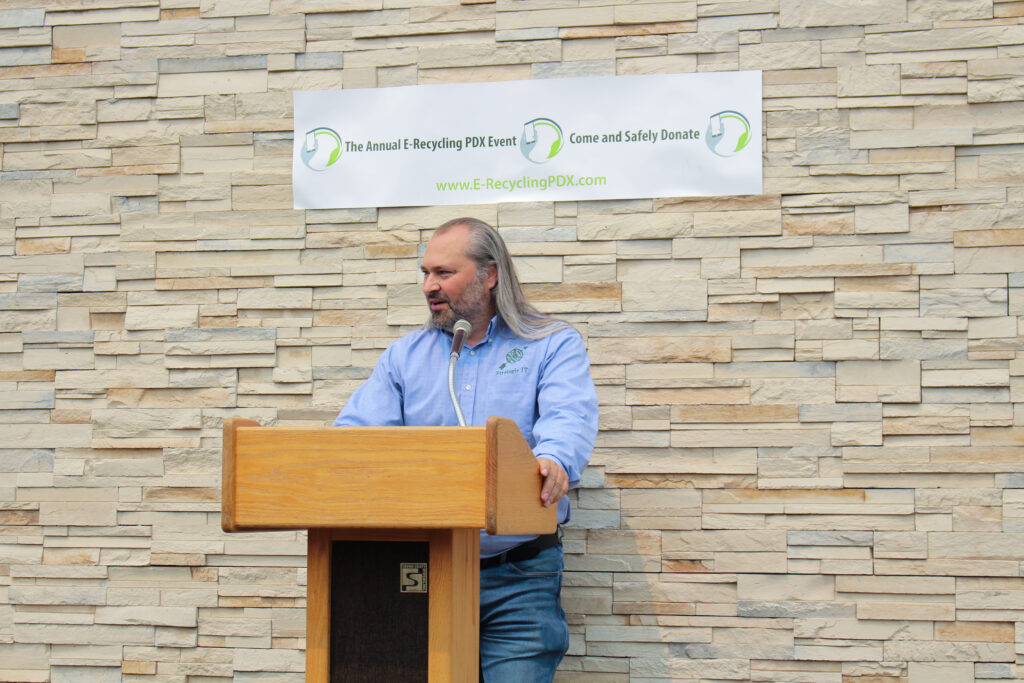 2021 Event SPEAKERS
10:30am  Allison Hancock – ED of Breast Friends will be speaking about Hope in the Breast Cancer journey and how Breast Friends gives that hope.
11am Michelle Lagos – Managing CEO of Get Lagos Now/Co-Founder of the E-Recycling PDX Event will be speaking about important ways to Be Found in the digital world and stay cyber safe.
11:30am Megan Owen –  Business Development Associate at Rose Haven will be speaking on the role technology with play in the new space in 2022.
12:00p Tyrone Henry – Diversity, Equity and Inclusion Lead at Energy Trust of Oregon, and a co-presenter will provide information on Energy Trust programs and services for households and businesses.
12:30p Amanda Ives – Development Director of Raphael House will be speaking on the ways Raphael House helps domestic abuse survivors and their families find safety, hope, and independence.
1pm Kim Higley – Business Career Coordinator at New Avenues for Youth will be speaking on New Avenues for Youth's Mission and Support Services.
1:30p Steve Quick – Owner of SQ Merchant Services with be speaking on the best ways to dispose of your Visa equipment and other general biz info.
2p Gary Dunsworth – Owner of Strategic IT/Co-Founder of the E-Recycling PDX Event will be speaking on the difference between Managed Services and Break & Fix Services, and how each are appropriate for different organizations.
DONATION UPDATE 
Gary & I would like to again thank everyone for their support this year.  We're happy to announce that today New Avenues for Youth  and Rose Haven received 6 refurbished laptops, many with new cords, one I-phone, and a Samsung tablet on December 21st.
Katie O'brien, ED from Rosehaven has confirmed that they will be taking the refurbished laptops and using them amongst staff, as they prepare for the NEW location opening in March this year. They received a total of 3 new laptops and 6 new desktopns
New Avenues for Youth will be giving their electronic donations  to youth in current programs that are in need. This year they received a total of 3 laptops and 2 All-In-One Desktops
Raphael House received a total of 3 new laptops.
Thank you for your continued support!  We'll keep you updated as the next round is donated and plans for the up and coming 2022 Recycling Event is created.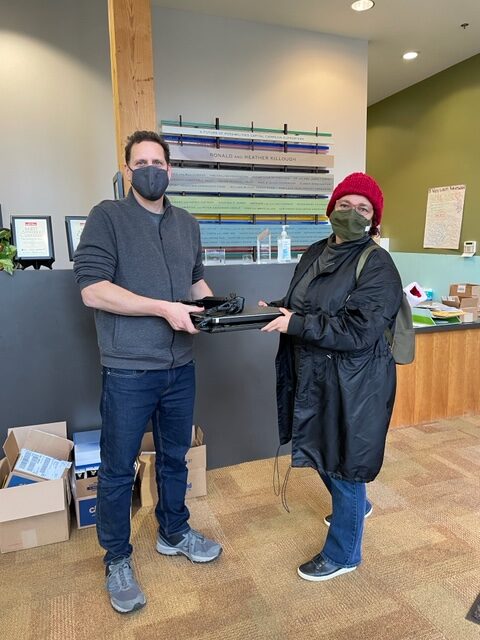 Sean Suib, Executive Director of New Avenues for Youth and Michelle Lagos on December 21, 2021.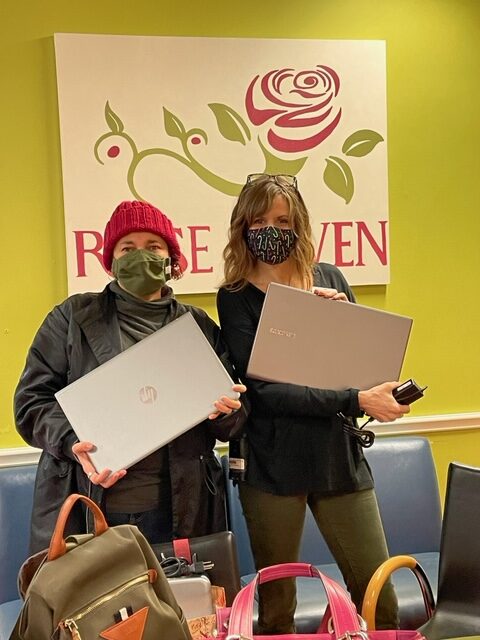 Katie O'Brien, Executive Director of Rose Haven and Michelle Lagos on December 21, 2021.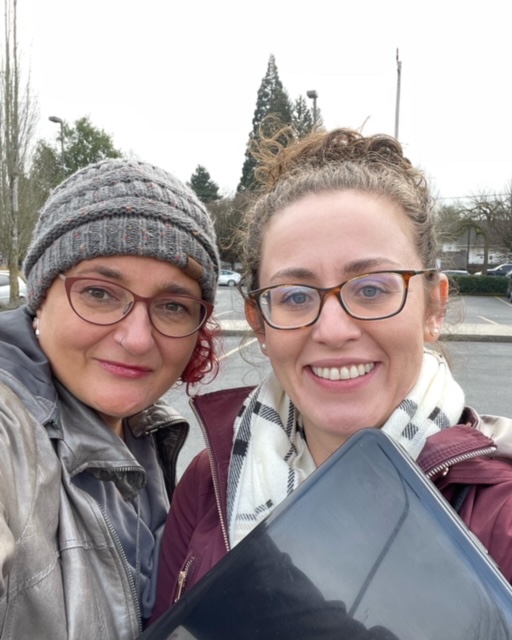 Michelle making refurbished Dell laptop donations to Raphael House – Development Director. Amanda Ives, Grebner on Feb. 9, 2022.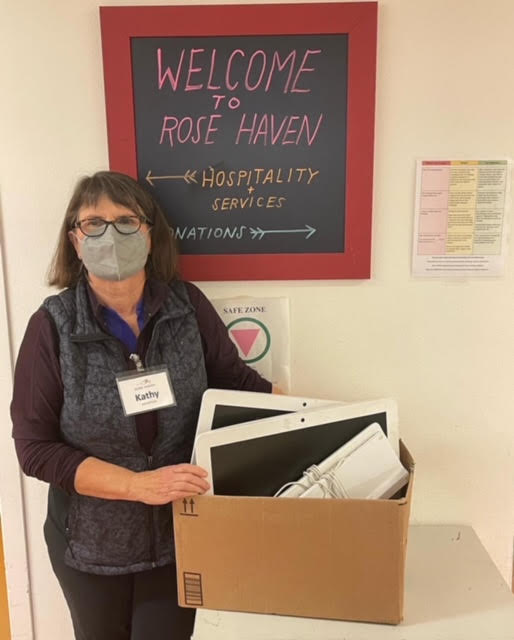 Refurbished All-In-One laptop donations to Rosehaven –  Volunteer Kathy on Feb. 9, 2022.