To offer food, shelter and aid to all those in need of a safe place to be nourished and restored. Assist the transformation of each life we touch with compassion and dignity.
Blanchet House is making a difference, one relationship at a time, through food, clothing, and supportive housing programs. Website HERE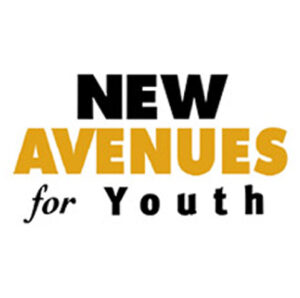 New Avenues for Youth is a nonprofit organization dedicated to the prevention and intervention of youth homelessness. Since 1997, our programs and services have impacted nearly 30,000 young people as they work to overcome barriers, pursue their goals, and realize their potential. From supporting basic needs like meals and counseling to providing opportunities for education, job training, employment, and housing, we meet youth where they are—and help them get where they want to go.
Our mission is to work in partnership with our community to prevent youth homelessness and provide young people experiencing or at risk of homelessness with the resources and skills needed to lead healthy, productive lives.  Website HERE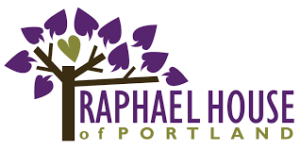 For over 40 years, Raphael House of Portland has helped survivors find safety, hope, and independence. Since opening our doors in 1977, we've offered uninterrupted access to emergency domestic violence shelter in a confidential location. Our programs continue to evolve to meet the changing needs of survivors and our community in creative and innovative ways. In 2006, our Prevention Education Program was established to address the underlying causes of intimate partner violence and create a healthier and safer community for everyone.  Website HERE

Safety, Resources and Community
Rose Haven
is a day shelter and community center serving women, children and gender non-conforming folks experiencing the trauma of abuse, loss of home and other disruptive life challenges. We break the cycle of homelessness by providing meals, clothing, first aid, mailing addresses, hygiene, restrooms, showers as well as educational programs and guidance through medical and social services. By meeting basic needs and building trust, we empower our guests to explore long-term change.
Website HERE