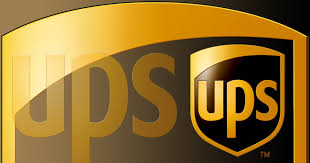 Client Showcase – Washington Square UPS Store
What services do we provide?
People don't realize that the full spectrum of services that we provide. They typically associate us with shipping, packaging, and of course a place to drop their Amazon returns but we offer so much MORE. UPS Store is in fact a business hub. We provide many essential business services. The most important one is our Mailbox Service which comes with a secure street address. It's professional; and unlike a PO Box, mail and packages from all carriers can be received.  Additionally, we offer faxing, notary, computer rental, shredding, printing, copying, calendars, business cards, menu, announcement board, branding, custom design work, and the ability to copy/create phone to photo posters and artwork.  There's really so much more.
https://locations.theupsstore.com/or/beaverton/8630-sw-scholls-ferry-rd?utm_source=Yext&utm_medium=organic&utm_campaign=Listings
Why do I work with Get Lagos Now?
Within the first week of using Get Lagos services my business has developed greater visibility and I have been able to make great connections.
Michelle's communication is always professional, on target, and timely. Her eye for detail and her dedication to follow through are just a few of her great qualities. She is very trustworthy, hard working, and efficient. I have thoroughly enjoyed working with her and plan to continue our relationship.
Irum Majid, Owner of The UPS Store
Who am I?
I am a citizen of the world. I am an artist, an educator and a dreamer. I'm still seeking what's-my-purpose in life because I feel I have still not found my absolute reason for being or reached my potential, which keeps me inspired to always be growing forward and keeping myself and the team focused on the best service possible, and supporting our customer's successes.