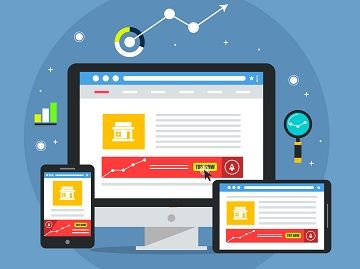 Author – Melissa Slavsky
What is display advertising?
Display ads, or what most people know as a banner ads, is an ad that is placed on a website that is advertising a product or service. The ad usually features the name of a business/organization, as well as a static or animated image. It typically includes a call-to-action to entice a user to click on the ad. Media buyers use different platforms, such as Google Ads, Facebook, Twitter, and others to buy the ads.
Why should display advertising be part of my media mix?
Display advertising is one of the most targeted forms of advertising to your desired audience. Any platform used to buy display ads will include audience targeting options. You can target by basic demographics, in addition to a wide range of psychographic segments and web browsing behavioral segments. You can also daypart, which allows you to select which days and times your audience is most likely to see your ad. A targeted display campaign is essential for your advertising to be successful.
Examples: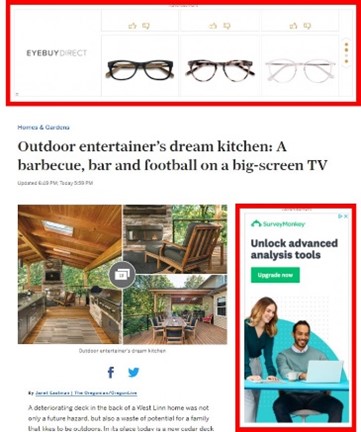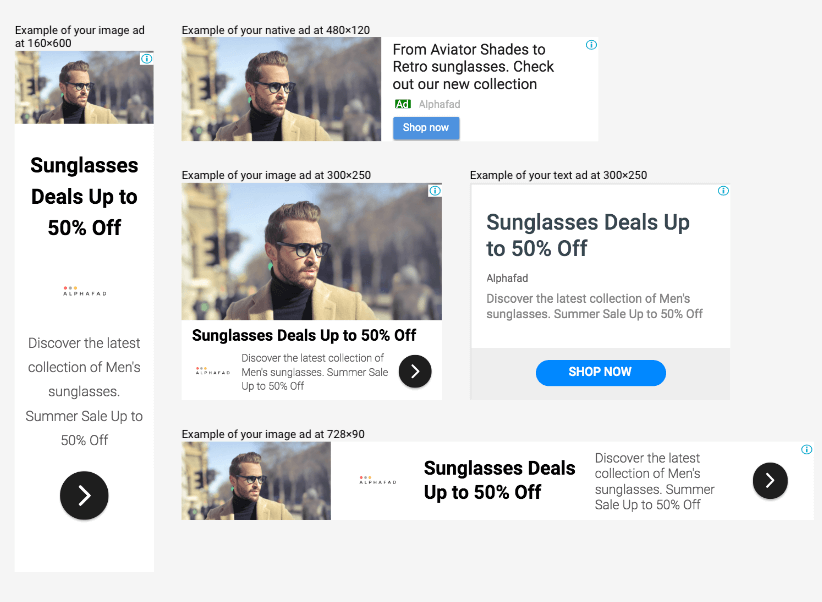 What are some trends in display advertising in 2021?
Mobile is hotter than it's ever been! It's imperative your display ads are mobile optimized and accurately sized.
Video is king, so using in-banner video will be the best use of your display advertising budget.
Personalization within your display ads is what will get you noticed.
Plan your display advertising strategy far in advance of key shopping days (Black Friday, Cyber Monday, Valentine's Day, etc.).
Consider testing native ads instead of just using a 3rd party ad buying platform for all of your display advertising.
Want to learn more about how display advertising can increase your reach and ROI? Schedule a free consultation with Get Lagos Now today!